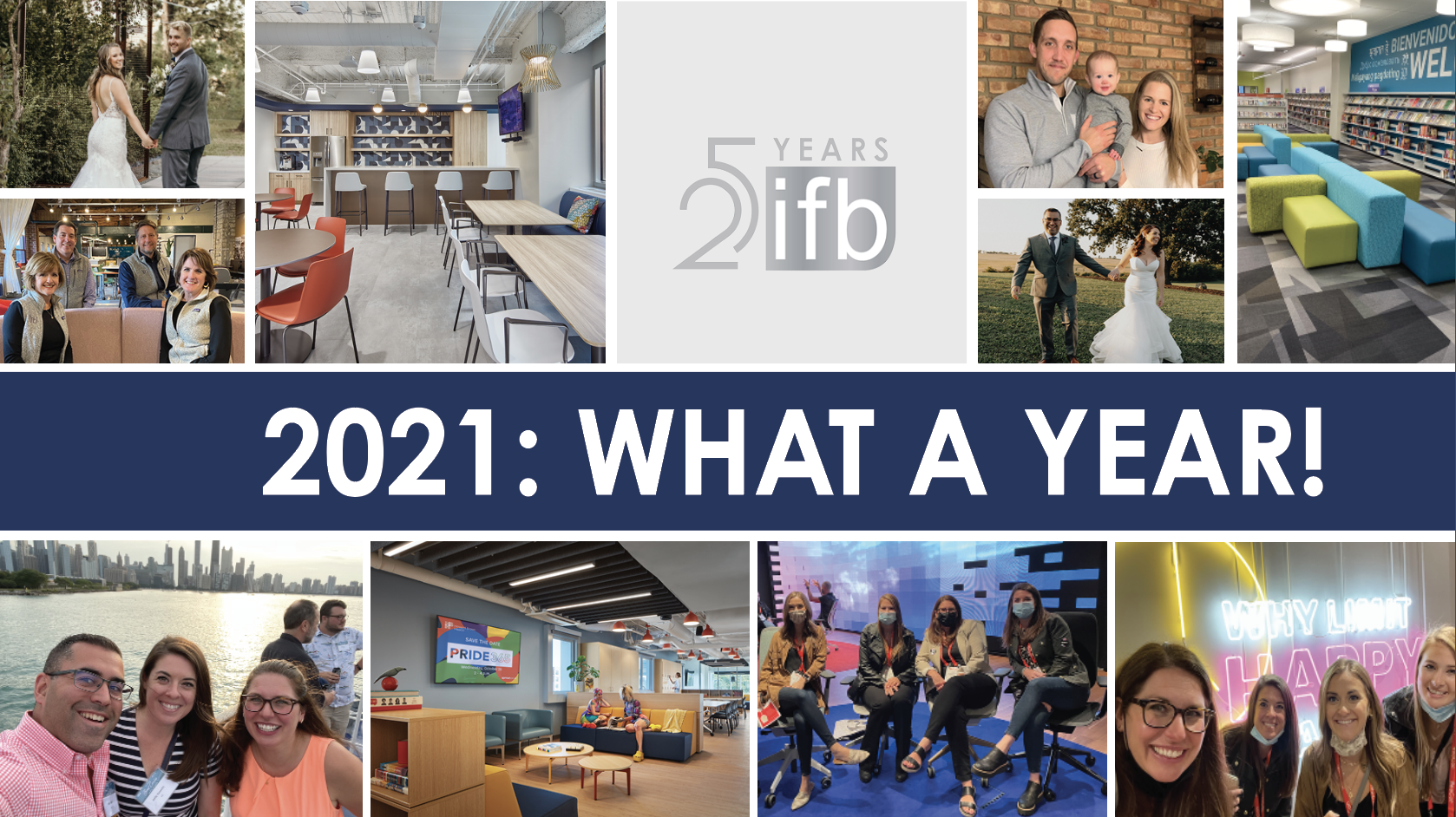 From weddings, to babies, to IFB's 25th Anniversary, to new business ventures, to industry events, 2021 left us feeling on the road to better! As we move into 2022, the entire IFB team is still together – and growing (intros below).
While examining and weighing the benefits of hybrid and remote work, we have to consider both the personal and professional aspects of our everyday lives. New ways of working should enhance, support and balance both sides. This makes it vital to re-think the way our spaces function and understand what makes the workplace a destination and enables people to do their best work.
Let's take this opportunity to rethink the workplace together – we're here to help!
CREATING A HYBRID CULTURE:

Hybrid work is familiar territory for some, but a seismic shift in how work happens for many organizations. It may be challenging initially, but there's never been a greater opportunity for organizations to reset their culture. 
STEELCASE: WHAT'S NEW '22

A new era of hybrid work is here. Steelcase introduced 30+ new products and solutions designed to give hybrid workers what they need.
IT'S NOT ABOUT THE OFFICE

"To retain employees, organizations need to evolve their approach to building community, cohesion, and a sense of belonging at work."                                                                                                                            Find Out More.